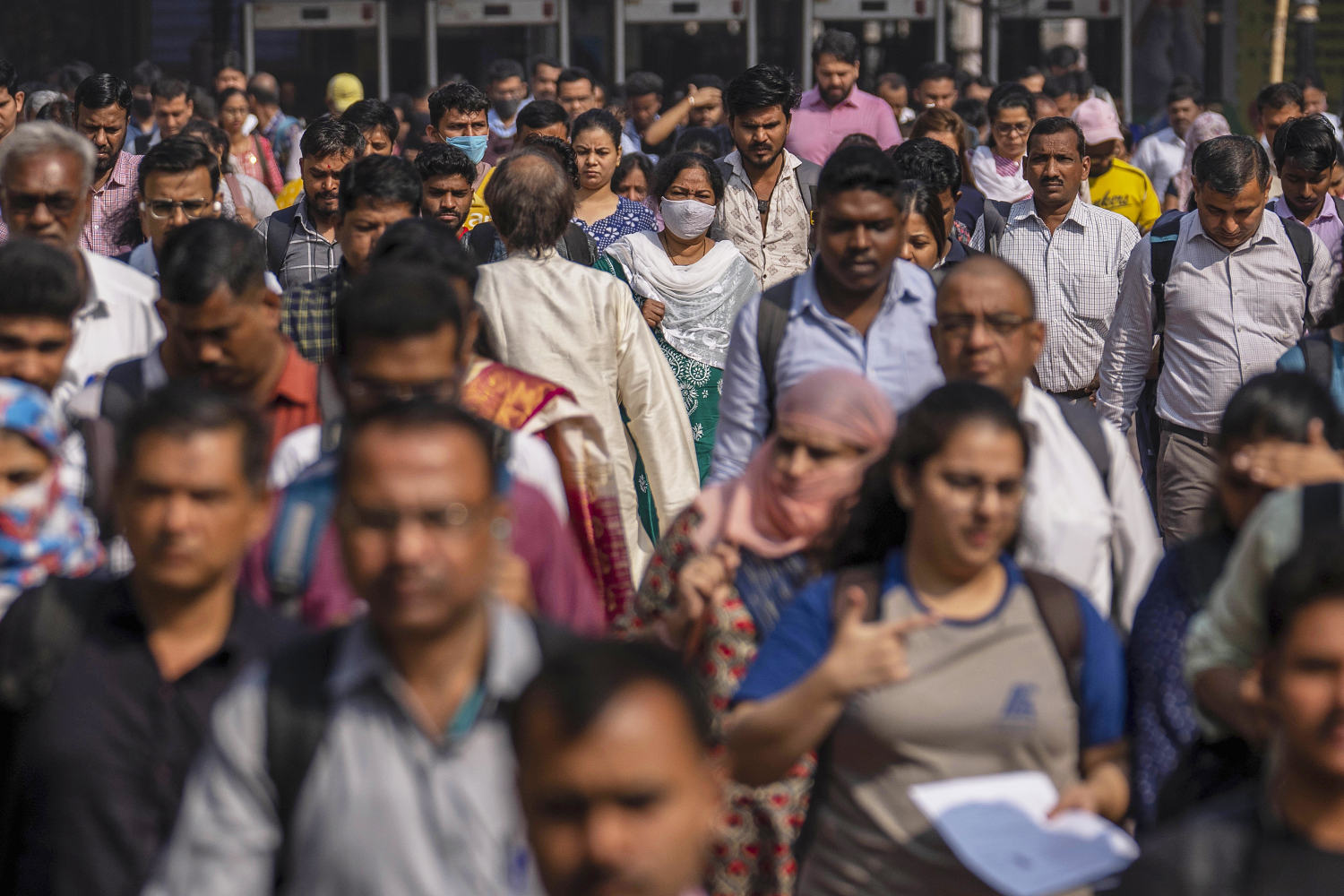 This should not come as a surprise, as many Indians are already working 55 to 60 hours a week, according to Vivek Mudaliar, who has more than 20 years of human resources experience in globally known companies like Reliance Industries, DBS Bank and HSBC.
"This is the reality in India, especially for those who work with global clients and have calls and meetings at odd hours," Mudaliar said, saying that negative comments surrounding Murthy's opinion were just a "knee-jerk reaction."
He told CNBC that "70 hours just sounds like a very high number. People wouldn't have reacted so much if he said 60 hours."
A generational divide?
Murthy's remarks set off a heated debate on social media, with some disagreeing with the tech billionaire.
"Being successful at the loss of mental sanity is not a tradeoff I'm willing to make," said one user on X, formerly Twitter.
Dripping with sarcasm, another social media user said: "Why would you not want to work 70 hours a week and kill yourself in the process to help line the pockets of these despicable billionaires?"
The concept of having a work-life balance is "very Western," Kapoor said, explaining that developed countries have good economic strength and assets that they can "rely on for the next 100 years."
On the other hand, India has "already lost a chunk of time" and "every citizen needs to put in a certain number of hours so the overall economy expands," he said.
Kapoor also encouraged employees to work on side hustles as part of their 70-hour workweek.
"Whether it's working in the same organization for 70 hours, two or three jobs, or a side hustle … you're putting in the hard work."
The All India IT and ITeS Employees' Union condemned Murthy's comments, saying that a 70-hour workweek is "illegal" and employees should not be forced to work more than 48 hours a week, which works out to eight hours a day in a six-day workweek.
"With increasing automation, there needs to be a constant reduction in working hours to have more creative and leisure time, which in turn improves productivity," the union said.
The ILO agreed with this stand, explaining that the consequences of long working hours can affect safety and performance at work.
"Long-term effects can include an increased incidence of disease, chronic infections and mental illnesses," the organization told CNBC.
Flexibility
While some industry leaders support Murthy's comments, they emphasized that companies should provide more flexibility to employees to motivate them to work harder.
"Giving people the ability to choose their working hours and working spaces is an important requirement to be productive," said Chandrasekhar Sripada, professor of organizational behavior at the Indian School of Business.
"We have moved away from the notion that a strict regimentation is the only recipe for success."
Hard work, however, "always remains a measure of success," he pointed out.
Mudaliar called for more flexibility to be given to working mothers, which he said will increase the number of working women in India.
"Requiring long hours can perpetuate gender inequality in the workplace, making it harder for women to advance in their careers and exacerbating gender pay gaps," ILO said. "It can also hinder diversity and inclusion efforts within businesses by discouraging women from joining or staying with the organization."
The labor force participation rate for women 15 and older stood at 32.8% in 2021 to 2022, a slight increase from 32.5% in 2020 to 2021.
"Working mothers are given a lot of support as people understand that they are holding a dual role. But is it 100%? No. We still have to go a distance and give them more flexibility," Mudaliar said.
"Nobody has ever said that work will get affected when you give flexibility to working women … they are far more committed, in my opinion, than their male colleagues," he added.
Despite India's ambition to overtake China and become the world's second-largest economy by 2075, China's "996" culture should not be adopted as it would lead to India becoming a "burn out" nation, warned Sripada from the Indian School of Business.
The "996" work culture, which is practiced by some firms in China, requires employees to work from 9 a.m. to 9 p.m., six days a week.
"The best creations cannot be built by slave driving," he said. Instead of discussing how long people are working, conversations should focus on job creation as well.
"Our bigger concern should not be about how people are working, but how much work we are able to create … China's model of overworking is not desirable and I don't think we should follow that."